Name: Satsujin-tou
Discription: In regular form it is a regular katana. nothing special
Ability:Shikai: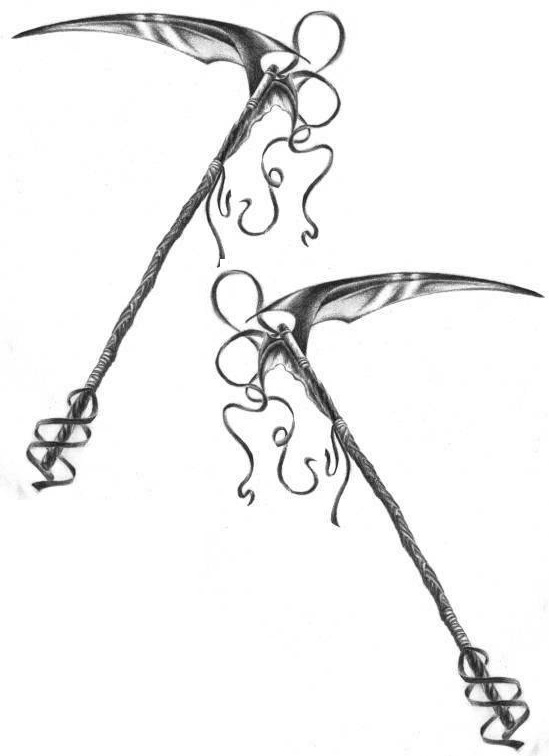 Activation Phrase: Shou Satsujin-tou!
The blade then forms into two sickles (above) which are razor sharp and can cleave through human flesh with ease. The scythes are connected by a chain (Not shown in image) which is used to toss the scythes.
Bankai:
My scythes turn into one doubled handed scythe that can be controlled without me holding it. I can also make as many copy's as I want that I do not need to hold to control. The scythes can shatter but the real one can't. Finally my scythe can control air currents.